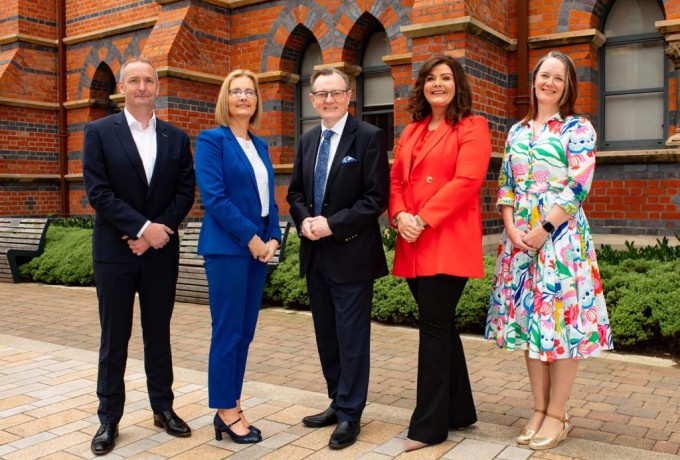 Brian Conlon, one of Ireland's leading entrepreneurs, died in 2019 aged 53 following a battle with oesophageal cancer. The Brian Conlon Foundation was created by his family to honour his memory.
On 25th April, Queen's University announced a gift from the foundation to fund three posts (a PhD studentship, a Clinical Fellow and a Biobank Technician) dedicated to support vital early detection research of Barrett's oesophagus and oesophageal cancer research at The Patrick G Johnston Centre for Cancer Research at Queen's University Belfast.
In 2012, Brian was awarded an Honorary Degree from Queen's 'for services to business and commerce'. He also helped establish Northern Ireland's first ever financial trading room at his alma mater which continues to provide a dynamic learning environment for Queen's students wishing to embark on a career in financial services or technology. 
Kathy Kearns, Brian's sister, said: "The Brian Conlon Foundation was set up to honour Brian's legacy and celebrate his drive, ambition and determination, which inspired us all. We are proud to make this gift in his name to Queen's which will help support vital research into the early detection of oesophageal cancer.
"As a family we experienced first-hand how rapid and aggressive this disease is, and if the research which we are supporting can help even one person to get an early detection and save a life, the Foundation will have made a difference".